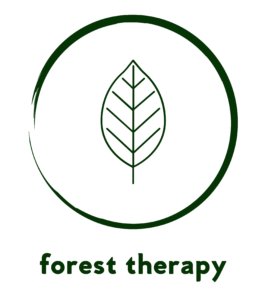 For 50,000 generations, humanity has lived in very close connection with nature. Our organism thus evolved in accordance with natural cycles and everything was gradually written into our DNA. We have learned to communicate with other life forms, including plants, and our immune system has connected with them. Thanks to that, we started to use all the benefits that were offered to us. In return, people perceived nature as a sacred space that needs to be honored and protected. Sacred groves were created, people followed the laws of nature and took themselves as an integral part of an endless natural network. However, along with the human progress, a change gradually began to take place. Civilization grew and the natural environment began to be perceived as a set of resources that could be used. The "reciprocity" approach has been replaced by a "drawing" approach. All this was associated with the gradual disconnection from the "network of nature" and culminated in the 19th century with the almost complete separation of man from the natural order. We have become "unlimited rulers on the Earth." Or so we thought. For more than 400 years, we have been living in a different context than we originally has been developed. The connection with nature has disappeared. And this brings problems not only on a physical, but especially on mentally level. We spend more than 90% of our time locked up in buildings. And when we go out, we have nature more as a backdrop. We exchanged the deep heart experience for pure enjoyment, the rest for adrenaline. It is difficult for us to get out of the captivity of ideas that are shaking our heads. We can't sit or slow down for a while and do nothing or do not think about something. We have ceased to be connected with our body and our own senses. If you want to change it and experience a stay in nature really differently and find a way back to nature, come with us for a walk. Not only because there are demonstrable health benefits, but especially because we will be part of that endless network again, we will slow down and awaken in ourselves what was previously natural. And the fact is that most people today can't do it alone.
unique effects
services
Forest therapy
The goal of Forest Therapy is to improve our overall well-being by connecting people with nature. It is based on a sophisticated system of several simple activities, where we will gradually engage all our senses, concentrate, strengthen attention and awaken creativity or imagination. We will disconnect for a while from our ordinary reality and from the mobile signal and dive deeply into the atmosphere of the Forest. We will slow down and...
Team events
Teambuilding for the hundredth time and still the same? Maybe it's time for a change. If you want to experience something completely new, try the concept of ``Team Events with Forest Therapy``. Our motto is: ``Relax instead of adrenaline``. We will enjoy active relaxation in a natural environment. We will be disconnected from the signal and the traffic of the city and at least for a while we will throw away the diaries. Part of our program...
Forestplay
FORESTPLAY brings original experience for CHILDREN and their PARENTS. This is 3 hours of forest games, creativity and fun in nature. It is based on the concept of Forest Therapy combined with a playful approach, which you can meet in some Forest Nurseries. FORESTPLAY offers an inspiration, awakens a love of nature and develops imagination and creativity. Parents are then in the role of assistants to their children...
feel the harmony
join us for a walk into the nature
Enjoy again the feeling when you perceive with all your senses. Forget all worries and immerse yourself in the heart of the forest. Let the forest take care of you. Now you can do nothing. You are only with yourself and your feelings. Allow yourself to slow down and surrender to mere flow. The time has stopped and you feel the connection with nature around you again.
forest therapy
• 3 hours of deep relaxation in nature
• effective system of simple activities
• overall deceleration and calming
• involvement of all the senses
• disconnection from the outside world
• mindfull walk
• connection with other forms of life
SUPPORTING YOUR HEALTH
• balances blood pressure
• strengthens the immune system
• improves sleep quality
• helps with allergies
• improves heart rate variability
• stabilizes blood glucose levels
• accelerates recovery after surgery or illness
OVERALL WELL-BEING
• reduces stress and increases the feeling of relaxation
• strengthens creative thinking
• improves and stabilizes mood
• sharpenes sensory perception and increases concentration
• increases the feeling of happiness and well-being
• helps to improve interpersonal relationships, but also people's relationships with other forms of life
about me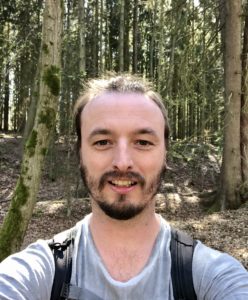 I have always been a part of nature and I have spent a lot of time in it since I was a child. I used to travel almost all over the world for my work. But it was never really my dream. I always liked to come back to my "native lump". Where I call it "home." That's why I hung my travel on a nail, and since 2015 I have been a freelance consultant and coach. I have been focusing on the influence of Biophilia on human health and overall well-being for a long time. This eventually led me to Shinrin-Yoku and also to the Association of Nature and Forest Therapy Guides and Programs, where I subsequently completed training and thus became the first certified guide to forest therapy in the Czech Republic. I try to fulfill the dream that people will perceive nature as a partner who helps them and will take care of it with the same love that it gives to them.