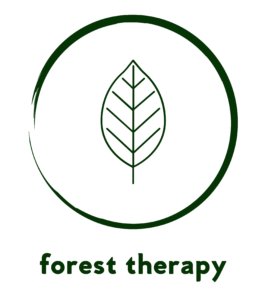 Is your time controlled by business meetings, don't you give a cell phone from your hand, are you choosing between different priorities and go to meetings at meetings? Do you spend countless hours at work, are you under constant stress, do you suffer from fatigue and lack of sleep? Can't you relax, are you irritated and face pressures at work and in the family? Today's world is extremely fast, and we often do not seem to have the ability to slow down and calm the mind, restore inner well-being, relax and thus strengthen health, improve sleep and above all clarify the meaning of life, work-life balance and return to the roots.
Forest therapy, sometimes called a forest bathing, is a journey based on the Japanese art of relaxation Shinrin-Yoku. It brings solutions to all who want to improve their lives and return the necessary balance. Shinrin-Yoku is supported by a number of scientific researches and has been part of a public health system in Japan since the 1980s. It is mainly used by people with great responsibility in difficult positions or in areas with high stress. And now you can try it too.
OUR EXPERTISE
Services
Forest therapy walk
The aim of forest therapy is to improve mental and physical well-being by connecting with nature. It is based on a sophisticated system of several simple activities, where you will gradually integrate all your senses, concentrate, awaken creativity and imagination. You will be disconnected for a moment from the burdensome reality and from the mobile signal. You will slow down and begin to perceive much of what you miss in your daily life.
Team events
Teambuilding for the 100th and the same thing? Maybe it's time for change. If you want to take a whole new experience, try the Shinrin-Yoku method. The program will include several variants of forest therapy, complemented by various forms of the advisory circle method. You will experience activities that awaken creativity and release tension. At the same time, you will be able to relax effectively in beautiful natural surroundings.
Come with us into the nature
Experience the feeling of perceieving with all your senses again. Forget all the worries and immerse yourself in the heart of the forest. Let the forest take care of you. Now you must nothing at all. You're just with yourself and your feelings. Allow yourself to slow down and surrender to mere flow. The time around has stopped and you are again in touch with the nature around you.
forest therapy
• 3 hours of deep relaxation in nature
• An effective system of simple activities
• Overall slowdown and calming
• Opening of all senses
• Disconnection from the outside world
• Involving mindfulness
• Connection with the more than human world
SUPPORTING YOUR HEALTH
• It balances blood pressure
• Strengthens the immune system
• Improves the quality of sleep
• Helps with allergies
• Improves heart rate variability
• Stabilizes blood glucose levels
• Accelerates recovery after surgery or illness
OVERALL WELL-BEING
• Reduces stress and increases the feeling of relaxation
• Strengthens creative thinking
• Improves and stabilizes the mood
• Sharpen sensory perception and increase concentration
• Increases the feeling of happiness and well-being
• It helps to improve interpersonal relationships as well as people's relationships with other forms of life
About me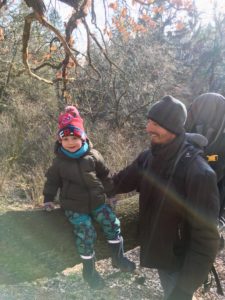 I have spent many years in big companies and have learned the stress associated with leading a large team of people and managing international projects. Although I was successful, I reached the point of burnout, recognizing the feelings of vanity and the thin line between happiness and depression. After I left, I started consulting, training and individual counseling. I have known that people in companies are under increasing pressure and at a much higher pace than before. This brings huge stress and many physical and mental problems. Since I was always in touch with nature, I decided to seek help in her womb, in the woods. Over time, I knew for myself how powerful and healing this connection is. And that led me to Shinrin-Yoku and also to the Association of Nature and Forest Therapy Guides and Programs, where I successfully completed training and became the first certified forest therapy guide in the Czech Republic. My main goal is to help you slow down and find the maximum possible connection with nature so that you can gain energy from her to power your life. I will be an honored to open the door to the beautiful world of Shinrin-Yoku for you.
With respect
Aleš Pokorný